The Young Academy of Slovenia – Mental Health Working Group
The Team – Who we are and our mission
We, the members of The Young Academy of Slovenia Mental Health Working Group, are early career researchers who take action to improve the mental health of researchers and raise awareness on mental health issues in the academic sphere. Psychological wellbeing is of great importance for researchers as it affects the mentor-mentee relationship, research productivity, and all the aspects of the researchers' personal lives. With plenty of our own experience in the field, we wish to offer help to other researchers, raise awareness, and draw the attention of individuals and institutions to this important topic.
Your Title Goes Here
Your content goes here. Edit or remove this text inline or in the module Content settings. You can also style every aspect of this content in the module Design settings and even apply custom CSS to this text in the module Advanced settings.
Jana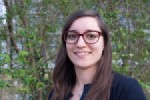 I'm a member of the Mental Health Working Group within the Young Academy of Slovenia. My interest lies in the field of mental health, particularly in the mental wellbeing of early career researchers and international students, and in the promotion of science amongst the general public. I undertook my doctoral studies at the Max Planck Institute of Molecular Plant Physiology in Germany and at the University of Melbourne in Australia, which allowed me to get to know many different mentorship practises and gave me insight into the many mental health issues that plague nearly all doctoral students. I also had the opportunity to enrol at a structured doctoral programme, which is a form of study that I would recommend to anyone considering a doctorate. It is for the aforementioned reasons that I decided to become a member of the Young Academy of Slovenia and share my experience with other students and early-career researchers. I'm also a member of the Scholar Minds Berlin, an organisation the main goals of which are to draw the attention of the public to the mental health hurdles of early-career researchers. The organisation offers direct and indirect support to doctoral students on the internet and through various workshops and other events that address mental wellbeing and related challenges in the academic world. My wish is for every doctoral student to nurture their curiosity and develop their potential amid encouraging and understanding professors and peers.
Ivana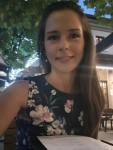 My name is Ivana and I come from Macedonia. In 2011, I enrolled at a doctoral programme of biomedicine at the Faculty of Medicine, University of Ljubljana. This brought with it a move to Slovenia. For me, acquiring my PhD was more than just reaching the highest academic level; it was an exercise in patience, accommodation, sacrifice, and setting priorities. I became a member of the mental health working group because the ten years I have worked in research and academia have taught me that the psychological aspect of the students' and researchers' lives is often overlooked. The academic world puts little emphasis on the psychological tribulations of the young and shows little concern for the work-life balance of the researchers. I strongly believe that the effort the Young Academy of Slovenia is making towards improving the mental health of doctoral students and early-career researchers may contribute to the their overall wellbeing.
Matja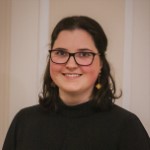 I'm Matja, the head of the mental health working group and a member of the management board of the Young Academy of Slovenia. I also represent the Young Academy of Slovenia at the EURODOC's Mental Health Working Group. For the last three years, I have acted as the president and a member of the panel of judges for the Mentor of the Year, an event at which the Young Academy of Slovenia awards Slovenian mentors for great mentorship practices.
I'm mostly interested in mental health issues, especially in the impact of workplace hierarchical relationships on the mental wellbeing of early-career researchers. My activity within the Young Academy of Slovenia centres chiefly on raising awareness of the importance of mental health in academia on an institutional and personal level. Entering into dialogue with research institutions, I strive to implement systemic changes by providing additional training and support for researchers to nurture their psychological wellbeing. I currently work as a postdoctoral researcher in biochemical engineering at the University of Manchester.
Urška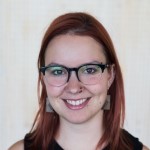 After finishing my studies in biochemistry, I enrolled at a doctoral programme for chemistry, which I finished in 2019. During my doctoral studies, I was the president of the Young Academy of Slovenia where I tackled the issues of mentorship and good mentorship practices and addressed the difficulties faced by doctoral students and their mentors. Being a doctoral student was an opportunity for me to engage with and overcome many challenges, both professional and personal, and come to many conclusions and realisations. After acquiring my PhD, I spent six months figuring out the career path I wanted to take while putting emphasis on gathering strength and motivation for setting new goals. I joined the Institute of Biochemistry at the Faculty of Medicine in Ljubljana where encouraging co-workers helped me discover new areas in science and work and allowed me to expand my knowledge and skill set. I then continued my career path in the private sector where I carry on perfecting my knowledge and skills to this day.
In 2020, I joined a band of researchers from a variety of fields, all eager to address the importance of mental wellbeing for the younger generations working in science and research as well as elsewhere. Our group connects over personal experiences, which are a source of inspiration and strength for me as I tackle taboo topics, search for solutions and gather resources and knowledge that will help us all in addressing the many mental health challenges.
My hobbies: enjoying nature, hiking, climbing, meeting with friends, reading, proactively addressing challenges faced by early-career researches in science and academia.
Davor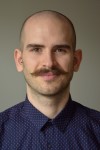 I hold a BA in biochemistry and a PhD in science. In the course of my life, I learned the hard way how important it is to keep your professional and personal lives separate and how crucial it is that we love ourselves. I'm a tenacious fighter against the (often overpowering) inner critic, a passionate bread baker, a devourer of films and fantasy literature, and a person who sets himself the most difficult of goals just to see whether they are really as impossible to reach as others claim they are. I gaze lovingly at the clouds and rejoice at the sounds of singing birds and rainfall, and might actually one day start writing that novel I had been spinning in my mind way back when. Making my way through a host of obstacles and challenges, be them of my own design or set on my path by chance, I let my character shine and allow myself to be guided by goodness, consideration for others, prudence, the ability to reconcile differences and playfulness.
I joined the mental health working group because I wish everyone, in the academia and elsewhere, could feel safe and accepted by others. I stand by social and emotional intelligence, which is why I dedicate most of my pastime activities to helping others feel less alone in their struggles. It is utterly unacceptable that we tolerate profound distress when often simple measures could be taken to alleviate it. It is also completely unacceptable that people in institutions and companies dismiss our distress or fail to recognise it at all. We and we alone are responsible for our continued psychological wellbeing and the sound mental health of our colleagues. And it is precisely this goal that I as well as other members of our mental health working group strive to achieve. We wish to pave the way for others to nurture and develop their inner selves.
Our activity – What we do
We organise events that address the topic of mental health and inform early career researchers about the importance of maintaining psychological and physical wellbeing, as well as direct them to resources and help for mental health issues that are currently available in Slovenia. In addition, our events serve to reduce the stigma surrounding the topic in the public eye. Researchers and other interested parties, be they from Slovenia or abroad, can attend the events free of charge. Apart from organising events, we are currently designing a mental health questionnaire for early career researchers in Slovenia, which will help us identify the researchers' needs and guide us in the preparation of future events.
Upcoming events
November 2022 – How Do You Define Success for Yourself?