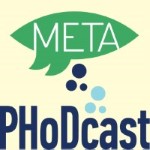 We cooperate with the podcasting website Metina lista, which has been creating content for the Meta PHoDcast since October 2014. Meta PHoDcast hosts talks with early-career researchers from various fields of science at the end of their PhD studies. The purpose of the podcast is to promote Slovenian science and make the general public enthusiastic about research. The podcasters wish to demonstrate that science is interesting, worth investing in in terms of money and time, and full of inspiring ideas. Since interdisciplinary research is becoming increasingly important in science, we believe that (young) scientists should get to know the work of their colleagues from other disciplines. It is for this reason that we publish links to Meta PHoDcast episodes on our website and Facebook profile.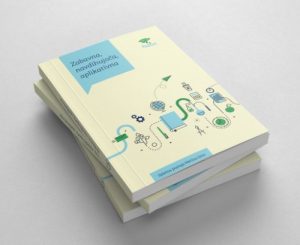 The scientists interviewed in the first season were all doctoral students at home institutions, but since the second season regular episodes have been accompanied by Zapisi (The Notes) episodes. In these episodes questions are posed to young scientists working abroad, who answer them in the written form. The end of season two saw the publication of Zanimiva, navdihujoča, uporabna (Intriguing, Inspiring, Useful), a collection of written portraits of 70 young scientists working in different scientific fields. The publication is given out to those who make a donation to support the creation of scientific content on Metina lista.
The creators of the podcast accept praise, comments, and suggestions for future guests at znanost@metinalista.si and also at the Metina lista Facebook page and Twitter where they use the #MetaPHoDcast hashtag. We invite you to subscribe to the monthly newsletter Meta znanost (Meta Science), which will help you stay on top of new interviews and popular scientific news from different research areas.